Proudly Serving Cleanroom Industries Worldwide
COVID-19
Initiative
Cleanetics has created the CAiiRE Initiative™ to protect the critically-ill and their healthcare providers from the dangers of Novel Viruses—the future of Covid care.
503
A/B
Is your compounding facility a registered 503a or 503b environment? Our team consults, designs, builds, and certifies, making us a truly a turnkey provider.
USP
797/800
Consult with Cleanetics to design and build your USP 797 & 800 sterile compounding pharmacy. Whether a renovation or a new construction, Cleanetics will deliver a fully compliant cleanroom environment.
Medical
Device
For decades, Cleanetics has assisted high-profile Medical Device companies in the design-build construction of their clean production facilities, as well as implementing long-term Preventative Maintenance and Sustainability plans.
Pharmaceutical
& Biotech
Cleanetics has an impressive portfolio of success in the renovation of several Pharmaceutical Manufacturing and Biotechnology facilities, where our custom sterile surfaces transformed deteriorated production spaces into cGMP compliant environments.
Semi-Conductor
Due to the sensitive nature of microchip manufacturing, Semiconductor cleanrooms require strict control over all contaminants, including particulates, out-gassing, toxic gas, and static. Cleanetics has extensive experience in delivering these submicron facilities.
Cannabis
With the heightened demand of Medical Marijuana and CBD, cleanroom environments for Cannabis production are faced with stricter regulations as more agricultural licenses are being issued across the nation.
Aerospace
As clean production standards have increased in the Aeropace industry, Cleanetics has consulted and engineered several high-profile international projects, from satellites to space exploration.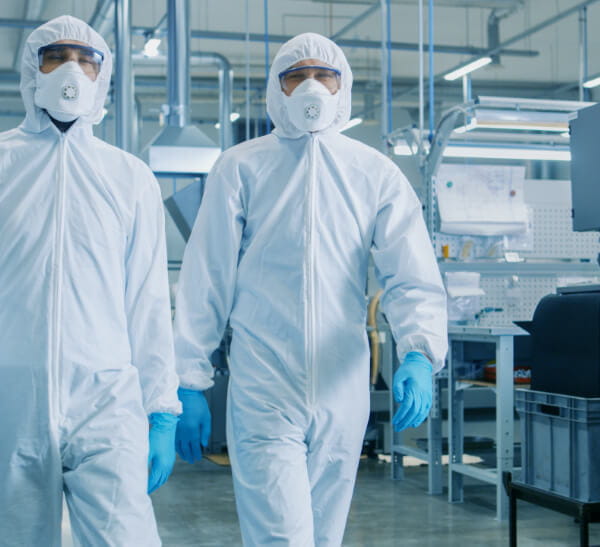 Cleanetics Performs Turnkey Design-Build Cleanroom Construction in Multiple Industries
Since 2005, we have specialized in providing USP 797 & 800 Sterile Compounding Pharmacy renovations directly to hospital facilities, delivering over 100 projects in more than twenty states and three nations.
In accordance with USP <797/800> and FDA guidelines, Cleanetics designs and builds 503a facilities (USP regulated compounding pharmacies for patient specific prescriptions) and 503b facilities (FDA regulated pharmacies that manufacture large batches with or without prescriptions).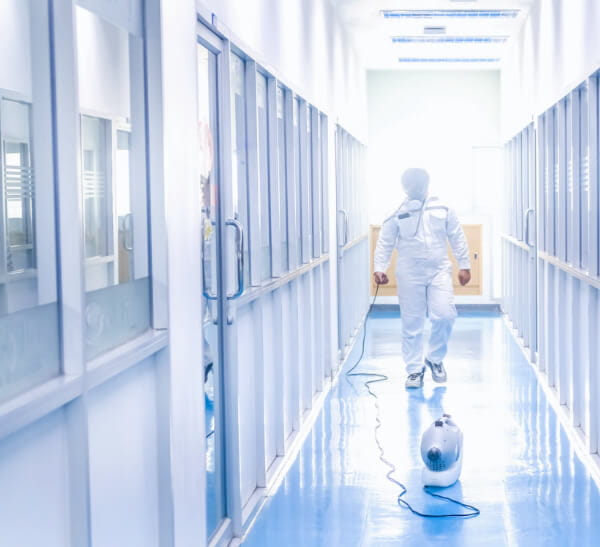 As a cGMP subject matter expert, Cleanetics performs renovation solutions for Pharmaceutical Manufacturing facilities, and provides particle monitoring systems for dozens of high-profile companies within the Pennsylvania and New Jersey Biotech Corridor.
In parallel with our focus on the Life & Health Sciences, Cleanetics designs and builds modular cleanroom environments for the growing Medical Device industry.
To complement our unique focus on the healthcare and pharmaceutical sectors, Cleanetics also performs turnkey solutions for the Semiconductor, Aerospace, and Advanced Research industries.
Schedule a Consultation with Us Now